Prepare your company for the adoption of
ESG (Environmental, Social and Governance)
The ESG covers environmental, social and corporate governance responsibility, representing the conscience of companies that seek to reduce the negative impacts of their operations on the environment, in addition to adopting the best and most appropriate administrative practices.
This concept has gained prominence in a society that increasingly values ​​conscious businesses, committed to respecting the environment and preserving the health and well-being of the population.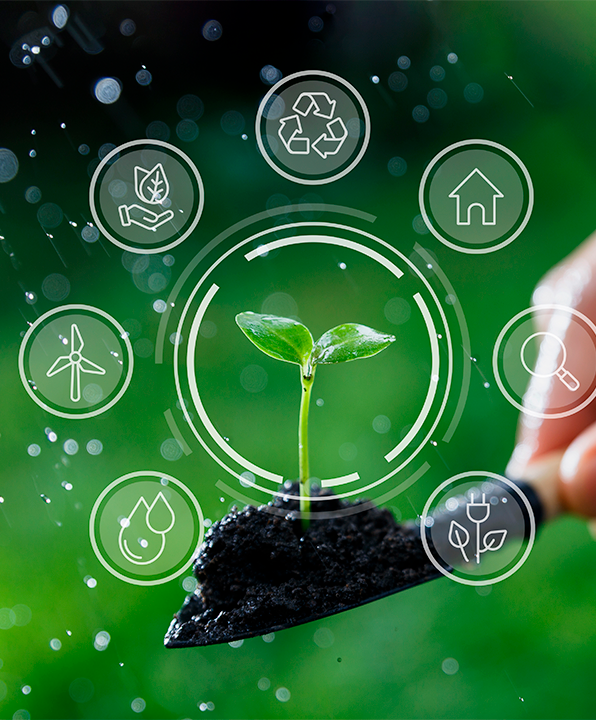 Manoel Baiao, CEO Neolink International
ABOUT
NEOLINK INTERNATIONAL
Manoel Baião has been working as an International Business Development professional since 1991. He began his career in the technology sector in 1979 at Medidata Informática, where he worked for 11 years before moving to the United States and forming Neolink in New York. As CEO and President of the company since 1991, Baião has provided his consulting and coaching services to Fortune 500 companies such as Comsat, Sanmina, Ambev, Deutsche Bank and Shell Oil, Accenture and Intel. Baião has already helped more than forty companies from the United States and Canada to establish and/or expand their operations in Brazil. Baião also acted as a bridge for thirteen Brazilian companies to operate in North America.
Neolink works with medium-sized companies and satups in the business development and internationalization of companies.
HOW TO ENTER ESG PRACTICES
IN YOUR COMPANY?
Simply put, what a company needs to do is understand, with its stakeholders, what its negative and positive impacts on society are and act on them. It is necessary to minimize the negatives and enhance the positives, as well as to balance the damage already caused. In addition, organizations have to observe and work with the aspirations of the population, seeking to act as a citizen, within the scope of the company and business leaders. This is what needs to be done today and always. So, for managers, nothing has changed in terms of responsibility. ESG is the financial industry's look at these issues.
According to a PwC report, by 2025, 57% of mutual fund assets in Europe will be in funds that meet ESG criteria, representing $8.9 trillion, up from 15.1% at the end of last year. Additionally, 77% of institutional investors surveyed by PwC said they plan to stop buying non-ESG products within the next two years.
In Brazil, ESG funds raised BRL 2.5 billion in 2020 – more than half of the funding came from funds created in the last 12 months. This survey was done by Morningstar and Capital Reset.
ESG is not an evolution of corporate sustainability, but corporate sustainability itself.