INTERNATIONAL BUSINESS DEVELOPMENT
Neolink is celebrating 30 years of international business development. 2020 was a tough year for us all. Seclusion caused reflection and time to think. This time led many of us to think about what we are doing with our lives and perhaps, more so, with our natural resources. There is no one better than mother nature to teach us about time. The planting. The waiting. The harvest. Yet, how are we treating nature? Nature that offers us so much?! Very poorly. With this simplistic conclusion, it is clear we must change our path. After a lot of research and hard work, coupled with 30 years of experience connecting people, we came to the conclusion that Neolink will go green. And so, we created this new business front: The so-called green jobs. Our mission is to connect green technology firms to companies and government agencies that are committed to implementing a sustainable model.
Neolink has been connecting multiple market segments
in the Americas since 1991 with a focus on people,
networks and negotiations…
Knowing who and Knowing how
Sales Coaching
Neolink's Sales Coaching for Executives focuses on the viability of three key components of every project: The Political; Technical; and Commercial sides. Through conversation, strategic analysis, and observation, Neolink provides valuable, experience-based insights that trigger the best performance for each Sales professional coached.

English Communication Coaching
As part of doing business internationally, every executive needs to understand the cultural and linguistic elements of communicating their ideas. Jill Diamond, a seasoned Communication Coach and New Yorker, provides her public speaking and American accent training techniques to Neolink's clients to give them the advantage they need to succeed in their overseas business.
Mission Statement
To make it easy for companies to establish themselves in new markets with Neolink's proven knowing who and knowing how approach.
History
In 1991, when the Brazilian market first opened, Manoel Baiao founded Neolink in New York City pioneering his international business services from The United States and Canada to Brazil. Beginning by helping multinationals implement their standards overseas, Neolink helped companies like Citibank, Intel and JP Morgan rollout their technology in Brazil. The technology companies behind these big corporations were required to open local operations in Brazil and Neolink was instrumental in building their Brazilian presence. By 2002, Neolink was hired to promote the Brazilian software industry in the United States which has resulted in the founding of a variety of Brazilian technology companies in the U.S. over the years. In 2007, Neolink expanded its services to the Mexican market. Working closely with Accenture for the second time, Neolink provided strategic consulting and coaching services to the Mexican team. Neolink then started to provide services to small and mid-sized companies in construction, cosmetics, and food & beverage services to expand into multiple sectors. Today, Neolink is clearly ahead with its cultural and professional relationships with 30 years of international business development in the Americas. Headquartered in New York City, Neolink's extensive experience in international projects and its strong credibility where it operates allows the company to be the connection provider of choice.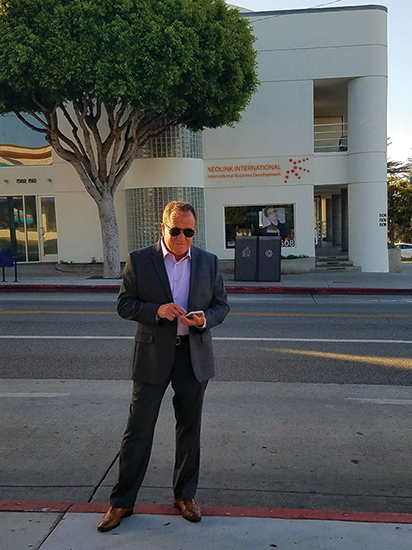 MANOEL BAIÃO
Manoel Baião has been operating as an International Business Development professional since 1991. He started his career in the technology sector in 1979 for Medidata Informatica where he worked for 11 years before moving to the United States and forming Neolink in New York City. As the CEO and President of the company since 1991, Baião has provided his consulting and coaching services to Fortune 500 companies such as Comsat, Sanmina, Ambev, Deutsche Bank, and Shell Oil to name a few. Baião has assisted more than forty companies from the United States and Canada to establish and or grow their operations in Brazil. Baião has also acted as a bridge for thirteen Brazilian companies to operate in North America. Contact Baiao today at mbaiao@neolinkinternati1.hospedagemdesites.ws for more information.
JILL DIAMOND
Jill Diamond works alongside Manoel Baiao overseeing Neolink's operations. With over twenty years of entrepreneurial experience, she brings her strategic thinking, negotiating skills, and American culture to the table to facilitate understanding related to the company's international activities. Jill's executive experience as a communication coach, background in the performance arts and keen interest in people equip her with precision, passion and impact whether she is working backstage or front and center dialoguing with leaders. Jill is a skilled advisor, listener and driver to the Neolink business. For more information about Jill's services, please visit her website.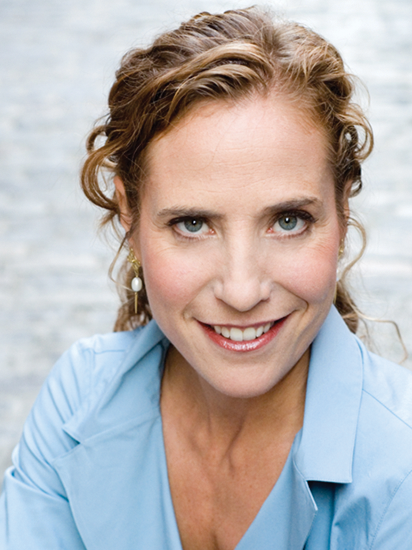 Some of the companies and entities we work with:
Advertising & Interactive Media

Neolink opened U.S. market for AVATAR, leading interactive agency in Brazil, providing interactive solutions and implementing competitive strategies with state of the art digital tools. The advisement service executed by Neolink for Avatar involved direct contact with the company's chief executive, planning and implementing strategies for sales and marketing to enter the U.S. market.
Health

Neolink provided advice to key executives of KG SORENSEN to develop the U.S. market for dental products. Define and implement strategies for market entry, cultivating new business opportunities and developing strategic alliances with key companies to KG.
Information Technology / Coaching
Cybersecutiry
Country Manager For Tufin Delivering Brand RECOGNITION, Strategic PARTNERSHIPS, And Robust Pipeline.
Tufin is The Network Security Policy Automation company. Working directly with the VP of US South and Latin America, Neolink delivered the following:
1. Established a SOLID C-level approach;
2. Developed KEY customer and partner relationships;
3. Created Strategic marketing events and social media campaigns;
4. Built ROBUST sales pipeline.
Manoel is a great business developer. The best I ever met.Full of insights and energy and a wonderful team builder. Results delivered!
Neolink has been a strategic partner for The World Trade Center Los Angeles since 2016. In the past years, Neolink assisted WTCLA by increasing the participation of the Brazilian private, academic, and government sectors at our annual Select LA Investment Summit, where we strive to secure Los Angeles' position as the nation's leading center for international trade. Furthermore, Neolink has been providing valuable guidance, and assisting Los Angeles-based companies to explore export and business opportunities in Brazil. We are grateful to the Neolink team for their fantastic work in facilitating strong partnerships and synergies between Los Angeles and Brazil.
The University of Sao Paulo (USP) has recently liaised with Neolink International to build a bridge between its Global Institute for Peace – Conflict Resolution Center – and partner universities in the United States. In less than one month, Neolink established a relationship for us with California State University; as a result, we are already discussing future projects and academic exchange opportunities. We anticipate Neolink to continue with its efforts to help us with the aforementioned initiative, which we believe has great potential to create a successful environment for international cooperation in the realm of strategic development and scientific alliances.
Neolink had a strategic presence at the Latin Vison CEO Summit 2009 event at The New York Times Headquarters in NYC, bringing for the first time, a select group of Brazilian business people and representatives from the country's largest media conglomerates such as Grupo Estado and Grupo Globo accompanied by Brazilian State Officials. Excellent job!
Manoel and I met in 1996 when I was Director of Latin American Sales for Whittaker/Xplex. We hit it off immediately. His knowledge of Latin American customers, markets and processes was invaluable to me as well as his ability to speak three languages fluently. Manoel knows everyone everywhere it seems. His personality and work ethic plus his sharp mind and attention to detail make him a customer's best friend and a vendor's best ally. I highly recommend him to anyone looking for an expert in this field.
I had the opportunity to work with Neolink at Citibank, in several projects that Manoel supported us. All of them were successful, thanks in great extent to Neo's ability to deliver what the customer needs, no matter what obstacles would come, with high level of profissionalism and expertise, besides time to market. Manoel is a very competent professional, has exceptional communication and relationship skills, what helped us a lot in managing the time, cost and quality of our deliveries. I recommend Neo and his company to all companies that look for new business opportunities, innovation and state of art products and services.
I had a great pleasure working with Manoel as his customer. His ability to manage project deliverables, connect people and develop new business opportunities is fantastic!..I am sure Manoel also has been doing an outstanding impact on Digital Business transformation as well as a Digital Influencer.